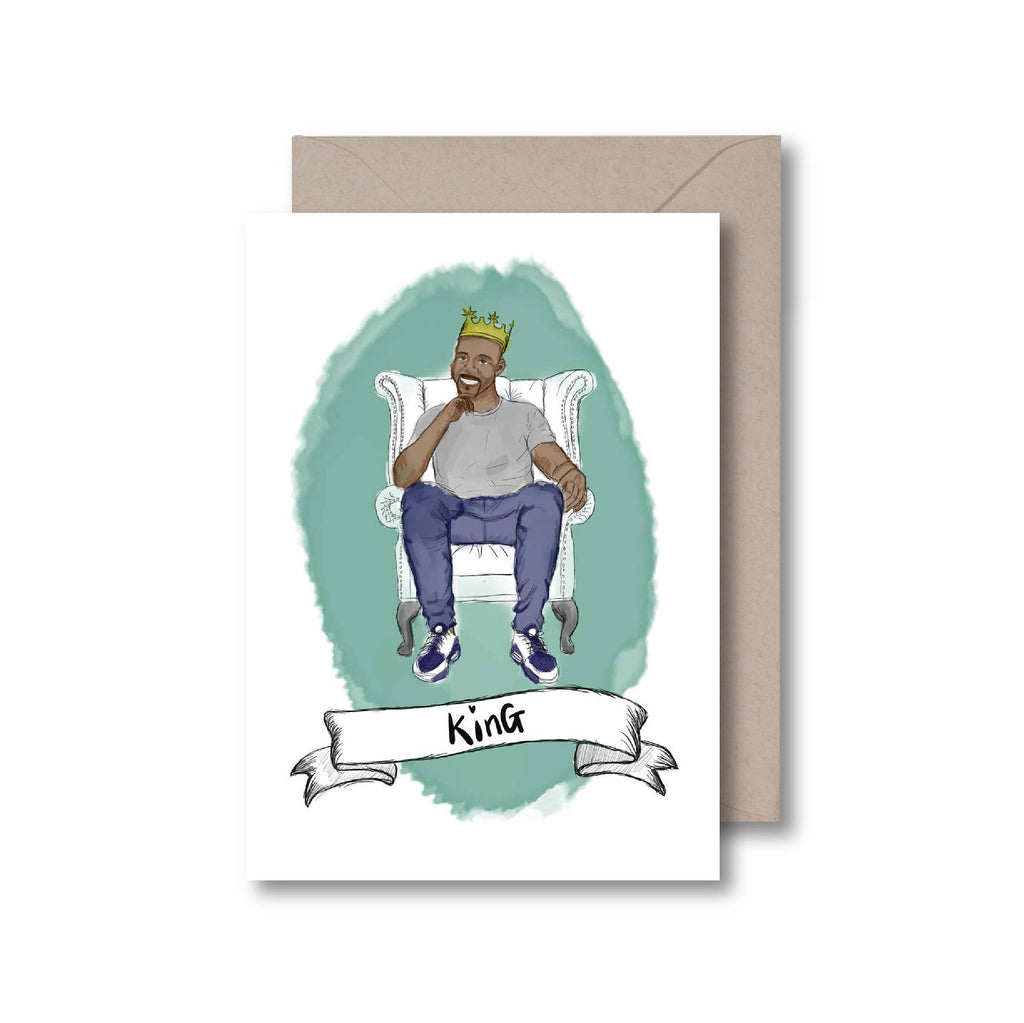 King Kitsch
$4.54
Q. WHY DO YOU NEED ME? A. Well, let us answer that with a few questions... 1. Is there a handsome young man in your life that has something to celebrate? 2. Does this great guy deserve to feel like a King? (You can make it clear inside the card that it's just for that specific day ONLY lol) 3. Perhaps this special someone looks absolutely amazingly funky everyday without fail and deserves the crown of 'King Kitsch'? This is the card for him!
DETAILS Each card is 105mm x 148mm Heavyweight 340gsm stock Sustainably sourced Light satin finish, left uncoated and blank on the inside for you personal message
SHIPPING UK delivery, will be in your hands within 1-3 days EU delivery will be in your hands within 5 days US/Canada will be in your hands within 10 days Australia/Rest of World will be in your hands within 14 days (Pretty obvs- but pleeease order within good time of the special occasion it's needed for!) So much Love, it's unreal X
Customer Reviews
Great Card!
Quick delivery, great design and excellent quality!