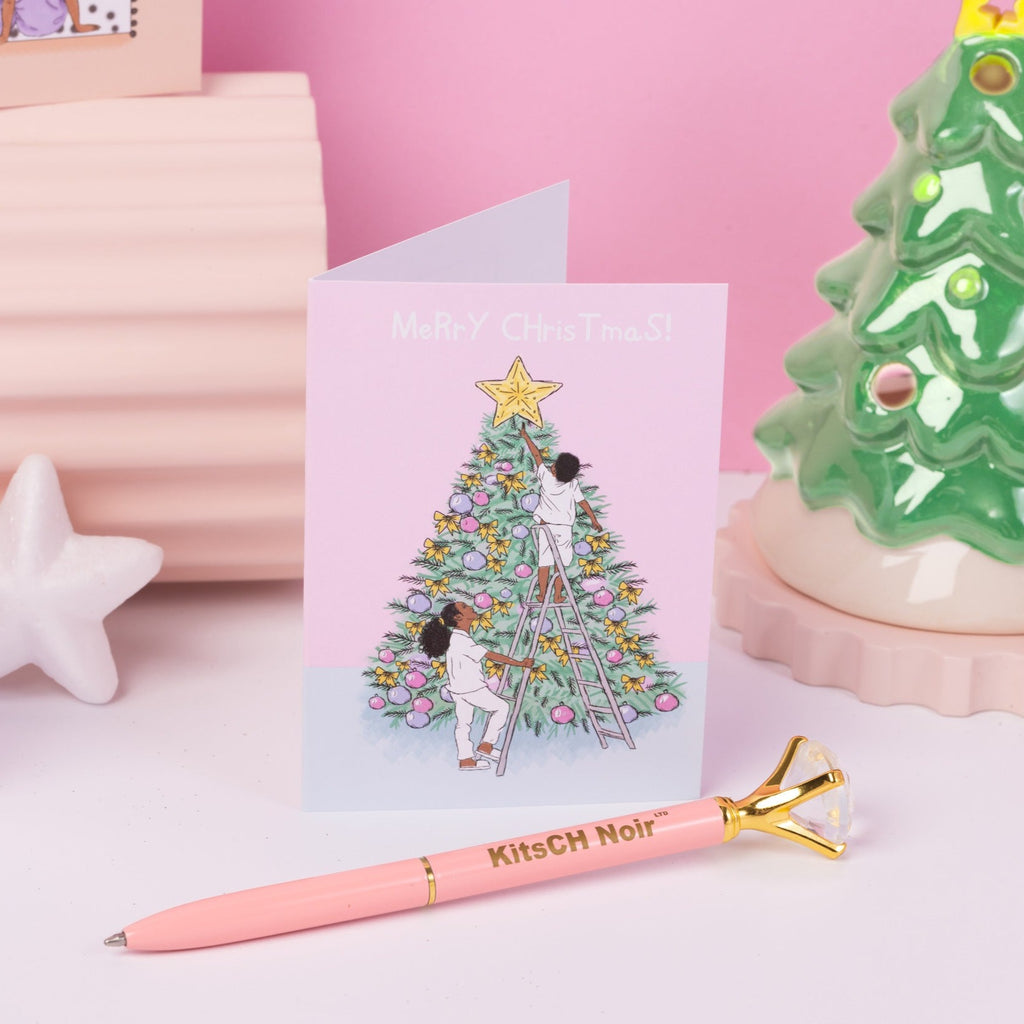 Ify & Isaiah Reach for the Star (Mini KitsCHmas Card)
£2.00
The most beautifully illustrated cards that you wish you were able to hand out to your classmates when you were younger.
Fun and quirky drawings of best friends, Isaiah and Ify. Gorgeous and relatable images of black children happily frolicking in festive fun during the Christmas period! Follow Ify and Isaiah as they build a snowman, place the star of their tree and watch the fireplace in their living room. 
Gorgeous hand drawn illustrations of black and brown children during the festive period and images inspired by Black British culture.
DETAILS
Each card is 74mm x 105mm
Heavyweight 350gsm stock
Sustainably sourced Light satin finish, left uncoated and blank on the inside for you personal message
SHIPPING
UK delivery, will be in your hands within 1-3 days
US/Canada will be in your hands within 10 days
Australia/Rest of World will be in your hands within 14 days
(Pretty obvs- but pleeease order within good time of the special occasion it's needed for!)
So much Love, it's unreal X
Customer Reviews
Lovely quality, beautiful design
Bought for my Sister for Christmas and she was absolutely delighted, thank you so much!