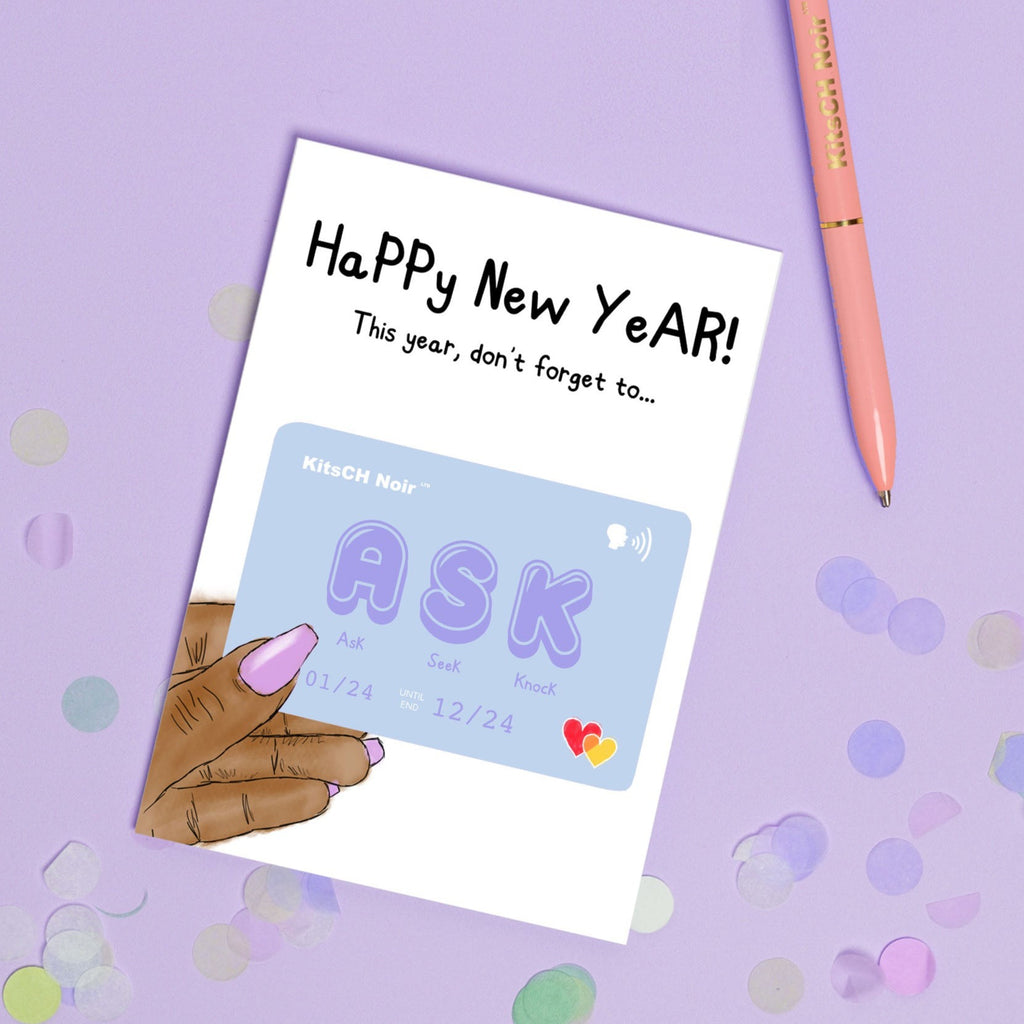 Happy New Year... The ASK Card
$6.42
The most perfect card to help you reach your personal goal for 2024.
This clever duo card comes with a removable replica of a credit card which has a space at the back for you to enter your chosen goal. You are encouraged to carry this card with you wherever you go and glance at it several times a day throughout the year, This visualisation method helps you to remember your purpose and motivates you to work towards your dream everyday. This theory was inspired by the late Earl Nightingale and based upon the ASK belief; that when you ask, you shall receive, when you seek, you shall find and when you knock, it shall be answered. 
DETAILS

Each card is 105mm x 148mm,
Heavyweight 340gsm stock, with a metallic gold envelope. 
Sustainably sourced Light satin finish, left uncoated and blank on the inside for you personal message
Each card includes a removable small card which is made from 450gsm silk, velvet laminated board.
SHIPPING
UK delivery, will be in your hands within 1-3 days
US/Canada will be in your hands within 10 days
Australia/Rest of World will be in your hands within 14 days
(Pretty obvs- but pleeease order within good time of the special occasion it's needed for!)
So much Love, it's unreal X
Customer Reviews
Ask and you shall receive!
Really love this product. I wrote the card to myself which I will open at the end of the year to see if I received what I asked for. The ask portable card is a great reminder to stay on track throughout the year and signing the back of the card is your commitment to yourself to BOSS the year.