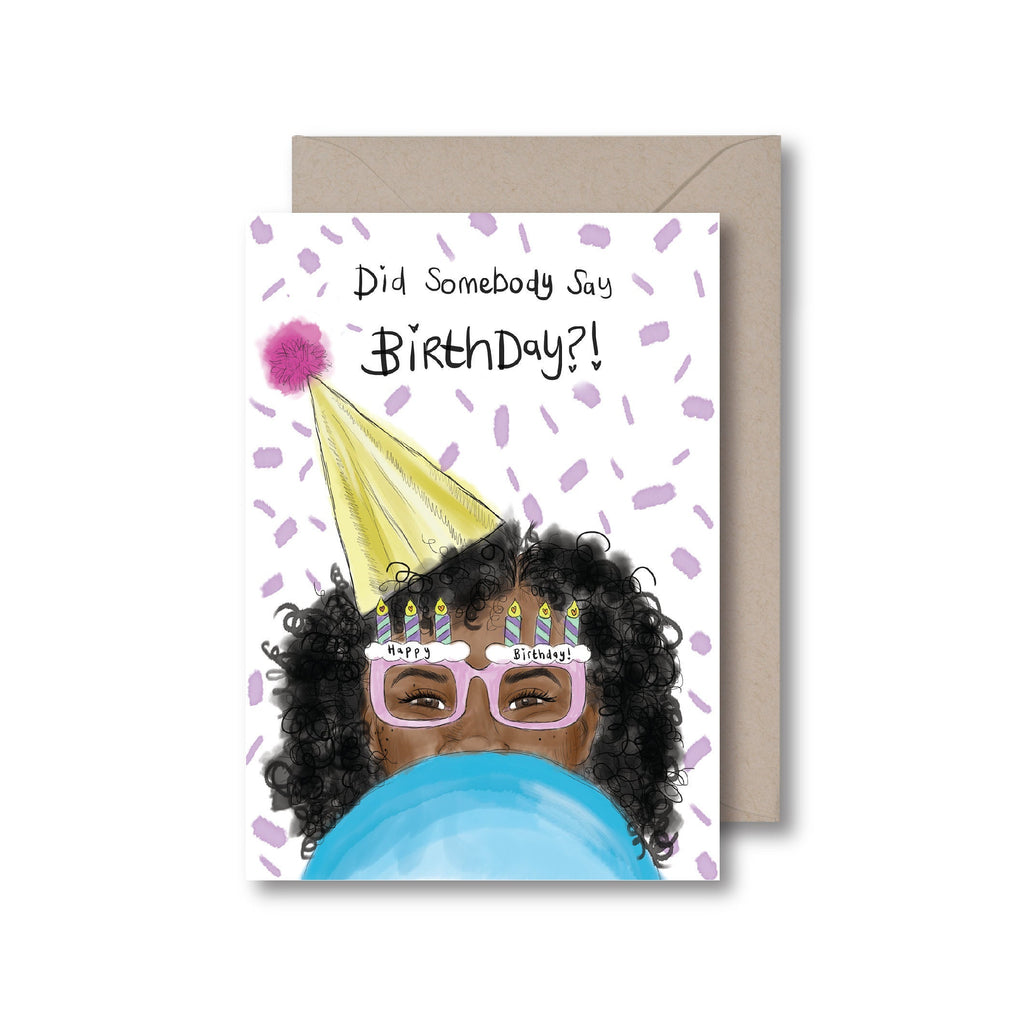 Did Someone Say Birthday?
$4.54
Make it a special birthday by presenting her with a card which represents her fun personality and beauty. And let's make a habit of it! X
DETAILS
Each card is 105mm x 148mm
Heavyweight 340gsm stock
Sustainably sourced Light satin finish, left uncoated and blank on the inside for you personal message
SHIPPING
UK delivery, will be in your hands within 1-3 days
EU delivery will be in your hands within 5 days
US/Canada will be in your hands within 10 days
Australia/Rest of World will be in your hands within 14 days
(Pretty obvs- but pleeease order within good time of the special occasion it's needed for!)
So much Love, it's unreal X
Customer Reviews
Beautiful brown girl
I loved this card and so did my daughters friend. I thought it was a little bit small. I was expecting a larger card but having said that, it was of a very high standard material wise.
05/01/2021
Camika B.

United Kingdom
Excellent representation
Great cards with great quality. I am always happy with the design and speed in these products. It's great to see my face or a family members face represented in a design. I have bought time and time again with no disappointments. Thank you
01/12/2021
Sandile S.

United Kingdom
Card for my sisters birthday
Great card, my sister loved it!